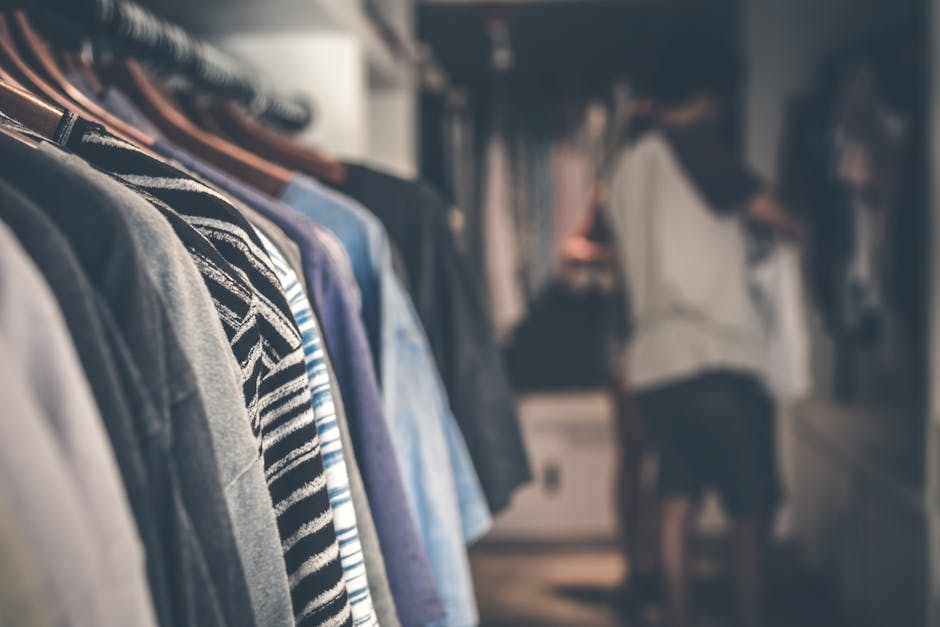 How many clothes do you suppose you have in your wardrobe? We are sure there are enough to fill up an entire closet, and more. Out of the numerous garments you own, how many do you wear on a regular basis? Sometimes, some clothes simply don't suit us and remain to lie in the cupboard all the time. There have also been times when we spent a lot of money buying specific branded outfits but after a while, we lost interest in them or it does not fit us anymore.
What do you do when such a situation arises? Fortunately, there are many consignment stores out there where you can sell old clothes to regain some of their original cost. Second-hand online shopping has gained popularity in recent years. It would be a wise move to sell old clothes online to make a quick buck as it has become a trend off-late to buy clothes from the internet.
Do you wish to know how to sell old clothes? Let's look at some ways you can use to boost selling designer clothes to earn some serious cash.
Do a thorough research
Before selling old clothes for cash, you need to research thoroughly and narrow down on the online second-hand clothing store that you wish to sell your clothes too. A quick internet search should help you pick the ones that would best serve your interests. Compare rates of different stores and see which fits your budget. You need to also check if the kind of garment you wish to sell is sold in the store. Once you have narrowed down on your shop, visit the website to read its rules and regulations on selling old clothes.
Take high-quality photos
You need to take excellent high-quality photos of your garments. Higher the resolution, the better it would be to sell the clothes. Make sure to use bright, consistent lighting and a non-chaotic background. Try to take photographs from numerous angles so consumers are aware of what they are getting. In many second-hand online consignment stores, you don't have to take photos as they have their own official photographer who is entrusted with the task of taking the photos.
Set a realistic price
Most consignment stores have a pre-set price for your clothes. But if you are responsible for setting the rate of clothes, do take into account the 'one-third rule'. For example, if you buy an Old Navy for Rs.1200, it can be sold for Rs.400. If the dress is still relatively new, then try to keep the price at Rs.700.
Label the brand, size, and color
You have to make sure that shoppers can actually locate your item. If you have to put a label on it, pen down the brand, size, color, and any other vital detail. When you get straight to the point, your clothing item will show up in search results. For example, 'Old Navy Dress, Size 4 in Fantastic Condition' is clear and succinct.
These are just a few ways you can make a quick buck like to sell old clothes online. It is good pocket money and it gives those people who are unable to cough serious cash for branded clothes, a chance to own them. But apart from making cash, you can also earn good karma for yourself by actually donating old clothes to NGO's or any charity of your choice.